In today's constantly-changing, highly competitive business climate, many businesses, ranging from start-ups to giant companies, opt to outsource processes to ensure the betterment and growth of the company. Now, what is outsourcing? Fundamentally, it is a form of business practice of hiring a third party, outside an organization, to carry out certain tasks or create goods, which were once taken care of by the in-house employees of the organization. Often, outsourcing is undertaken for cost-cutting purposes. A method of subcontracting various business-related operations to third-party vendors, Business Process Outsourcing (BPO) was initially relevant for manufacturing entities that outsourced hefty segments of their supply chains. But now, BPO applies to outsourcing services as well.
Businesses need outsourcing, mainly, when they can carry out regular activities but need help to take on new projects, for which hiring new employees doesn't make sense. Also, companies opt for outsourcing when cost-cutting gets necessary to thrive in today's challenging economy. 
Primary Reasons For Outsourcing:
Outsourcing often allows getting the job done by professionals in particular fields. Several outsource service firms provide innovative and creative approaches, cutting-edge technology and solutions. 
It also decreases a company's expenses, as an outsourcing firm, that specialized in a particular field, often gets the job done at a much less price than a full-time employee, on whom the company needs to spend quite a lot in hiring, and training and offering employee benefits.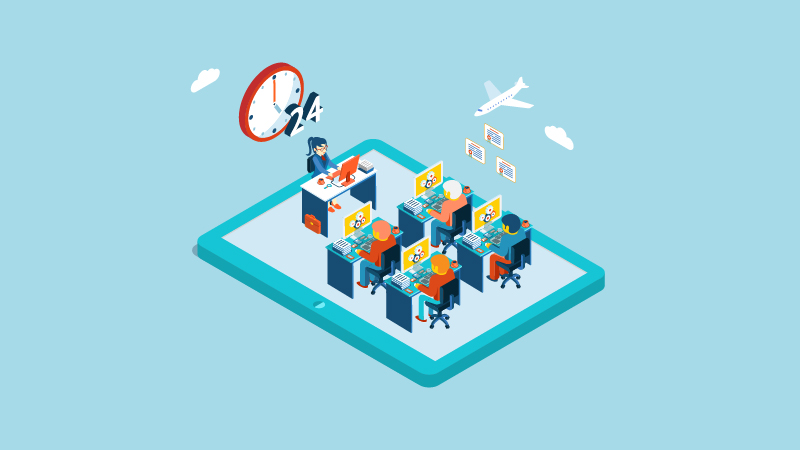 Top 6 Business Functions Typically Outsourced Are:
Accounting Duties One of the most common jobs outsourced by a lot of small organizations is accounting. It is done when the business owner is not a finance expert, as an amateur accountant can take a lot of time to get used to all the processes and learn the compliance standards, the company needs to meet. Outsourcing the accounting duties to expert accounting firms increases efficiency and saves money at the same time. These firms can help a company with financial services like bookkeeping, invoicing, account payable and receivable, along with financial planning, analysis and reporting.
Marketing (conventional and digital marketing)
Effective marketing strategies are a must for creating the brand identity and positioning it in the minds of the consumers/users. This will eventually bring sales and determine the reputation of the company in the industry. Therefore, marketing is a crucial activity that should be carried out by experts who can deeply understand the consumer psyche of the target group and strategize accordingly. A marketing firm/consultant can provide an outside perspective, which is often difficult for the in-house marketing team to fetch. Marketing consultants offer a comprehensive marketing package that includes website design, brand development, online marketing duties like social media posts, digital advertisements, blogging, search engine optimization and many more. Also, these firms bring to your notice, the latest social media trends, the industry is following and help you keep a track of what your competitors are doing to increase their online reach. 
Lead Generation and Customer Service
The more the number of calls, the more the chances of getting leads and sales. Therefore, a vast outreach is extremely important. Sales can be easily handled by the in-house sales executives of a company, only after the initial outreach has been made. It is always a good idea to utilize a talented sales executive to communicate with clients and close deals, instead of making them do cold calling. Hence, outsourcing customer support is often beneficial for companies. Also, companies that do not have an in-house sales team, can outsource all sales work to firms, which comprise skilled individuals and promise to bring in substantial business. 
Administrative Tasks and Data Entry
Administrative tasks like scheduling, travel arrangements and data entry are important for all types of businesses. Though these can be done manually, it demands a lot of time and manpower. To bring more efficiency, virtual assistants are being widely used to perform such tasks, these days. Today, Vas can handle inbox management, scheduling and even posting creatives on social media. It is one of the most cost-effective ways to outsource.
Human resources comprise hiring, onboarding and managing a team. Companies can outsource these tasks to recruiting firms, that specialise in employee acquisition, to bring onboard qualified candidates. These firms often have a good database of candidates, specialized in diverse fields, and are more skilled at reaching out to and screening suitable applicants. Also, other additional recruiting duties like reference checking and background verifications are performed by the HR firms.
Research and Development(R&D)
For any business to expand or thrive in today's constantly-evolving marketplace, conducting elaborate market research is mandatory. It is very important to stay updated on the current market trend and consumer demands. For that, a detailed research report is a must. However, it takes months and sometimes years to survey the needs, and wants of the target group and understand which path will open the door to success. Hence, outsourcing such tasks to research firms can make turn out to be quite fruitful and time-conserving. 
In a nutshell, outsourcing enables a business owner to get work done quickly and more efficiently, by third-party vendors or outsourcing firms backed by professionals, without the need of hiring full-time in-house employees. This not only increases the output quality and decreases the costs, but also allows one to focus on the parts of the business that he/she enjoys or excels at.