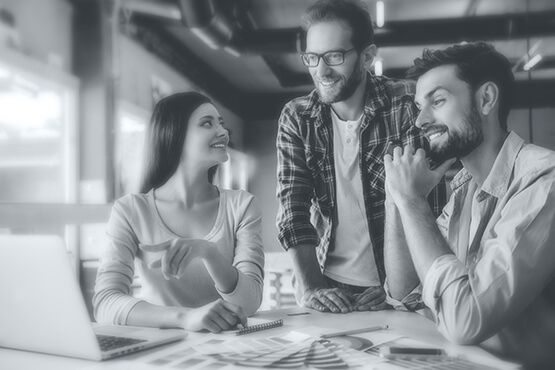 Outsourcing graphic design & drafting services is an effective way of  ensuring quality output by utilizing qualified and experienced designers. Choosing to outsource work offers one the flexibility of getting more projects done. Also, it helps to scale the project.
Most companies do not have sufficient time and resources to hire in-house graphic designers to do the initial drafting of their clients' projects. Also, graphics designing requires high-end computers with specific configurations, which consume a lot of electricity and without such machines achieving high-quality renders is impossible. Proper workstation set-ups are quite expensive and difficult for small businesses to afford. Therefore, outsourcing graphic designing jobs is quite economic and time-saving.
Key Benefits Of Outsourcing Design & Graphics:
It helps to churn out quality outputs by experienced designers, who are updated with ongoing design trends.
It helps in cost saving by eliminating exorbitant electricity bills, generated by high-end machines during long renders.
Managing a design team and giving creative inputs to make sure design grammar is followed, is quite difficult for the business owners who do not have a design background. Creative agencies or studios are specialized in creating graphical content for businesses of diverse genres. Hence, outsourcing graphics related work to reputed agencies can make sure the designs are made as per the client's requirements and vision.
Design and Graphics FSQ's