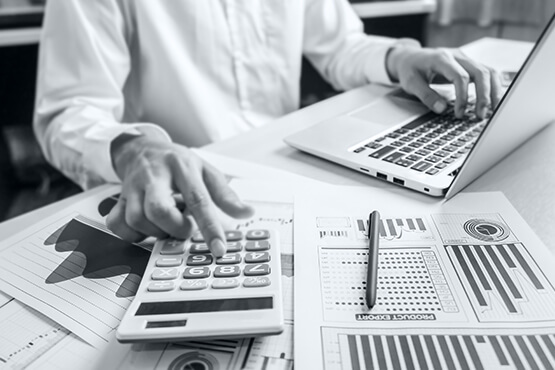 Numerous businesses and entrepreneurs have opted for outsourcing multiple business functions comprising finance and accounting. Now, the question is, why should business owners consider outsourcing in the their businesses and how will the outsourcing benefits aid businesses in gaining maximum credibility in the industry?
With rapid advancement of technology, the way a business is operated today, is far different from the way it used to be done in the good old days, especially, in case of finance and accounting. Often, it can be difficult to keep up with the technology, which is constantly getting updated, and accounting policies, which are getting modified regularly.
Accounting can be outsourced in different ways, like getting a freelance accountant, hiring an accounting agency, and outsourcing business process. Depending on their services, each option fits with a specific criteria of hiring.
Businesses can hire a freelance accountant or bookkeeper for one-off or annual consolidation of their accounts and tax filing. Accounting firms can be hired for quarterly auditing and compliance of tax returns. A BPO company, meanwhile, is ideal for monthly regular accounting duties.
Key Benefits of Outsourcing your Finance and Accounting Functions
Businesses outsource finance and accounting to external service providers due to multiple reasons. One of the primary reasons is the affordability and quality outputs external service providers offer. Outsourcing accounting personnel for any particular job turns out to be more cost-efficient compared to hiring employees and building an in-house accounting
Service providers always have established processes available, which makes them efficient and dependable. This is why, outsourcing, today, is gaining rapid popularity, when it comes to finance and accounting. Besides providing personnel, the service provider offer tried and tested accounting processes like invoicing, paying bills, and reconciling accounts that can make the entire process faster and more accurate. Hence, business owners can now do away with regular hassle of meticulously operating business accounts to make sure they are error-free.
Accounting involves a lot of organization from all processes and documents that come with it. Sorting everything out, efficiently, is an arduous and time-consuming affair. However, when the function is outsourced, one can relax and invest more time on focusing on the improvement of the other core business functions.
When it comes to the accounting documents of a business, a CPA is always beneficial. It helps in sorting out and reconciling every data. On the other hand, hiring an in-house employee can be financially burdensome. However, one can outsource the task to an external accountant to ensure smooth work flow and desirable output. Outsourcing a CPA can greatly make accounting issues considerably easier.