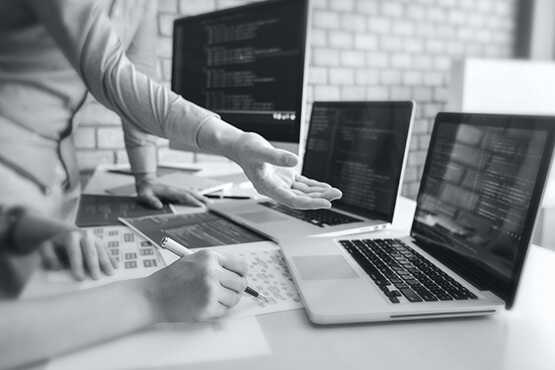 Many people are not aware of the fact that it is now possible to outsource developer jobs as well. Entrepreneurs can now outsource the whole function of IT development. This helps them focus on the companies' core competencies.
Business process outsourcing is highly advisable to the companies which are not proficient with web, mobile and software development. Hiring an experienced developer can be expensive, especially for residents of a First World country. Besides the salary, one needs to spend on recruiting costs, onboarding, employee benefits, and continuous training. Furthermore, an in-house developer needs an office space, table, chair, computer, and other equipment. When a business has a big project in hand, the owner needs to hire multiple developers along with a project manager, who can overlook the team and supervise the entire project. Besides, the development cost often go high and consume a big slice of the company's budget, eventually leading to lower net profits.
Key Benefits Of Outsourcing Software Development:
Most importantly, it reduces cost. By hiring a dedicated software development team managed by a specialized external firm, one can get access to top talent and expertise without the need of spending money and resources in recruiting a full time in-house specialist.
Outsourcing allows quick scaling of a software development team up or down. This helps a company respond to the changing business requirements aptly.
It enables business owners to accelerate the development process, of may be an app, with the help of a skilled and efficient team of software developers, which, a service providing firm is always ready with.
Software Development FSQ's